Doctor of Chiropractic (BSc (hons), MChiro, LRCC)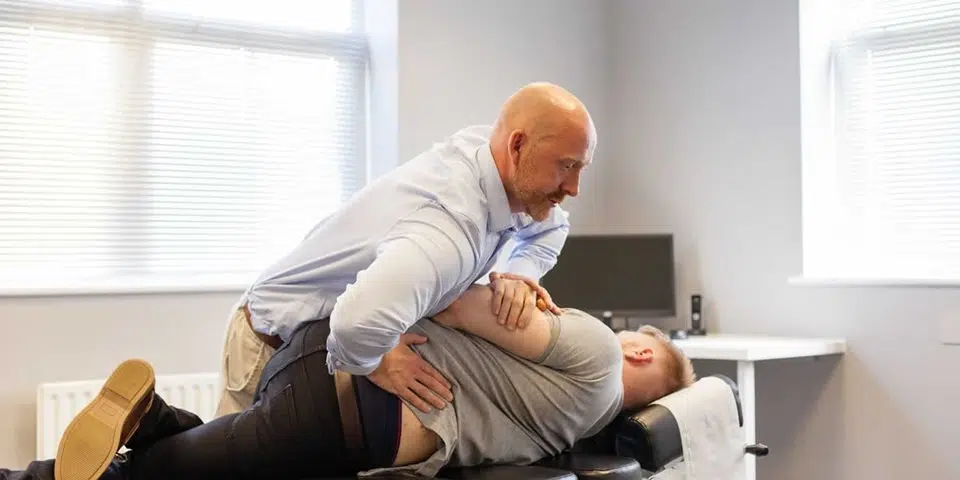 Tim works at our Bedminster Clinic
Tim's interest in chiropractic began at 18 when he sought treatment for a neck injury, after someone kindly crashed into him on his driving test (he still passed!). He had tried a number of treatment approaches, but his problem wasn't resolving. A friend recommended chiropractic, which helped massively, allowing him to return to sport and being active.
Tim studied chiropractic as a mature student after a career as a nurse in Accident and Emergency. He was all set to pursue a career in medicine, but decided that chiropractic's focus on quality of life was where he wanted to take his career. Helping people get back to the things they love and enjoy.
He achieved a Masters degree with distinction from the Anglo European College of Chiropractic and has done a range of postgraduate courses.
Outdoor sports
When Tim's not adjusting patients, he enjoys being outdoors, ideally in the countryside, be that walking or when he's able, surfing. He enjoys keeping active, training regularly at the gym, or swimming.
Getting his patients back to living their life to the full
Tim is passionate about getting his patients back to the things they want or need to be doing, and continuing to lead a healthy life. Tim works with a range of patients presenting with acute, chronic, or recurring pain.
Book a consult today to find out how we can help you get out of pain and live your life to the full.
Bedminster Clinic, Bristol
East Street, Bedminster, Bristol, BS3 4HH
Or fill in the form and we will call you back.