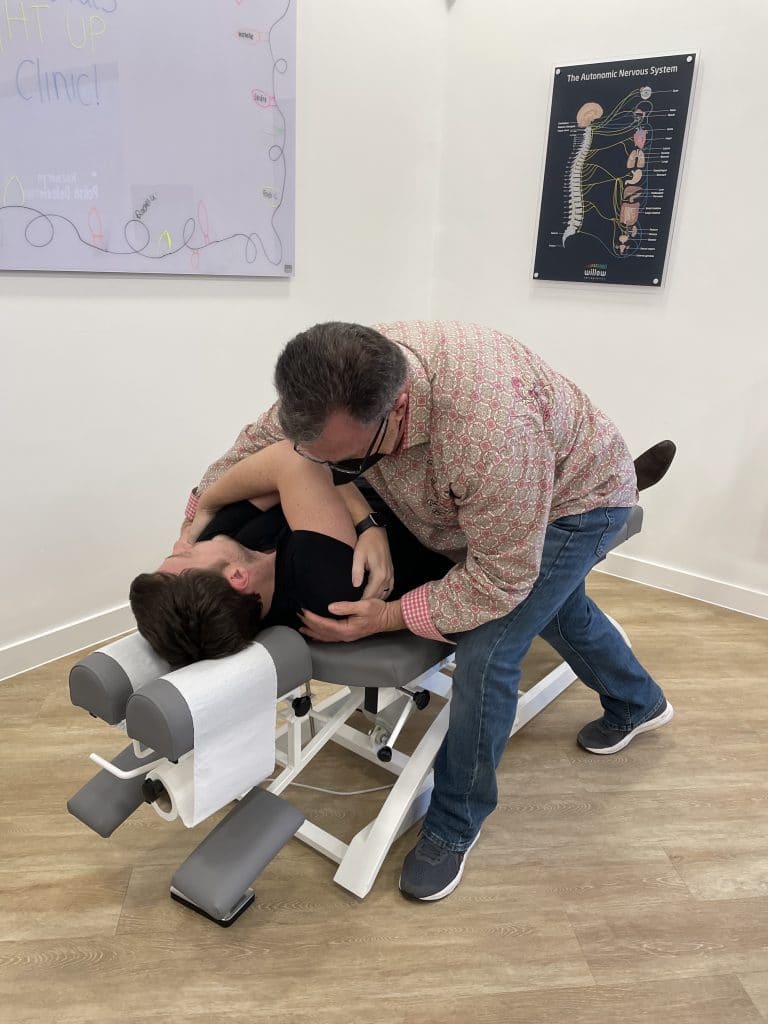 Wayne works at our Clifton Clinic
When Wayne was in high school, every time he got sick, he wanted to make it so his body was inhospitable for disease. After university, someone approached Wayne in the gym and asked whether he had thought about becoming a Chiropractor. This thought stuck in his mind for a few years until he decided to go to Chiropractic school. Every step of the way, chiropractic aligned with his passion for taking care of your health.
A family man
When not helping others to be their healthiest, Wayne takes care of himself by going to the gym 4-5 times a week and enjoys playing ice hockey a couple of days a week too. He used to be a chef and still enjoys cooking. Wayne is a family man; he has six children back in the US, and, to him, raising them has been the best thing he has ever done. Now that his children have grown up, he decided to move to the UK.
Explore your health
It is a combination of things that make us all healthy; it takes eating right, drinking water, getting a good night's sleep, exercising, taking time to yourself to relax, and chiropractic. Wayne maintains that it is a joint effort between him and his patient to get the most out of their chiropractic care. By patients doing what they can to be healthy, combined with adjustments, that's when the best results will be seen. He loves working with people who want to explore how they can be responsible for their health.
Book a consult today to find out how we can help you get out of pain and live your life to the full.
Unit 8b, Clifton Down Shopping Centre, Whiteladies Rd, Bristol, BS8 2NN
Or fill in the form and we will call you back.