Treated for back & neck pain at our Filton clinic by Dr Dane Jacks.
"I injured my back around three years ago whilst moving some heavy items around a neighbour's garden. I woke up the morning afterwards with an awful debilitating pain in my lower back, which lasted around two weeks before simmering down into a constant ache and painful stiffness. Over the past three years and many many trips to the doctors my pain has been variously put down to being overweight, lumbar deterioration, arthritis and hernia, and I have been prescribed paracetamol, co-codamol, antidepressants, very strong anti-inflammatories, acupuncture and physiotherapy to try to deal with it – none of which worked, many of which made me feel worse.
When I discovered Willow I figured I had nothing to lose by trying, so I attended a consultation with Dane. It turned out that in addition to my problems I was overcompensating for the pain by not holding myself correctly, which was only making it worse. I began a course of treatment with him, and finally the pain in my back has eased considerably. I am sleeping better because I'm not in pain, I have movement in my neck, and much better mobility overall. I feel like a new man. My wife said I seem like I have my mojo back, and my little one is happy with me because I can now join him on the floor with his toys.
I am so grateful to Willow and Dane for giving me my life back."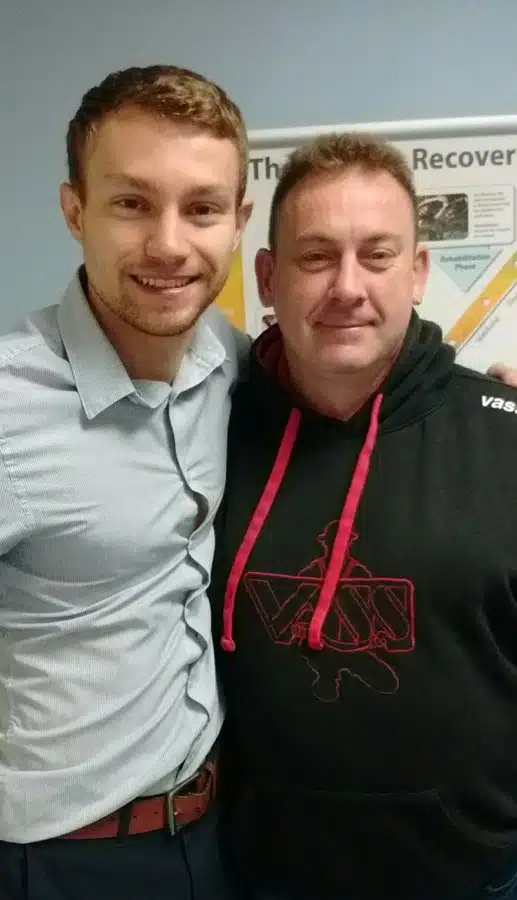 Or fill in the form and we will call you back.