Treated for back pain at our Filton clinic by Dr Ana Santos.
"My back problems began in about 1992. I occasionally went to a chiropractor and took pain relief to try to manage it, but in September 2018 I was suddenly unable to get out of bed in the mornings without considerable pain and being assisted.
Ana gave me a thorough assessment and advised that my back generally had become very stiff and misaligned over the years. We got to work straight away. Now, after just a few sessions, I can get out of bed normally again without pain or assistance. I can finally walk and move with more flexibility and I no longer need pain relief. Ana always explains my treatment carefully and I feel very safe with her when I have my adjustments.
I would certainly recommend Ana and Willow Chiropractic and will continue with my plan and attend regularly thereafter, to ensure I have no unnecessary back pain in the future."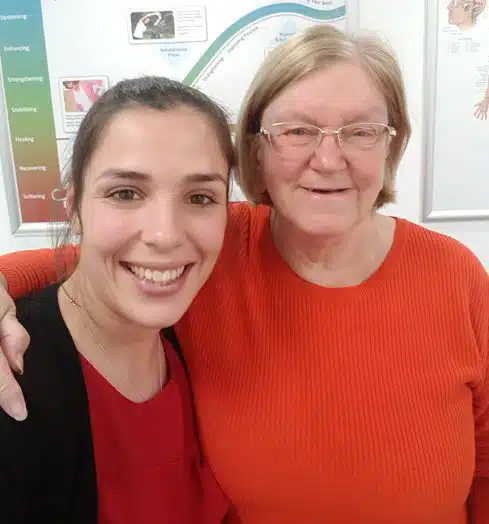 Or fill in the form and we will call you back.