Treated for back & neck pain at our Nailsea clinic by Dr Liam Rice.
"I am a golfing professional and I regularly coach golfers, but years of standing around coaching with poor posture had taken its toll on my body. I regularly had neck, shoulder and upper back injuries and discomfort.
I decided to take golfing seriously about two months ago, and knew that Liam would be a huge influence on my progression. I booked in thinking however long it takes, I'll do as I'm told and leave it in his experienced hands. I'm only a small part of the way into our journey and the difference already has been staggering. Liam will play a huge role in my playing successes in the foreseeable future.
Thanks Liam!"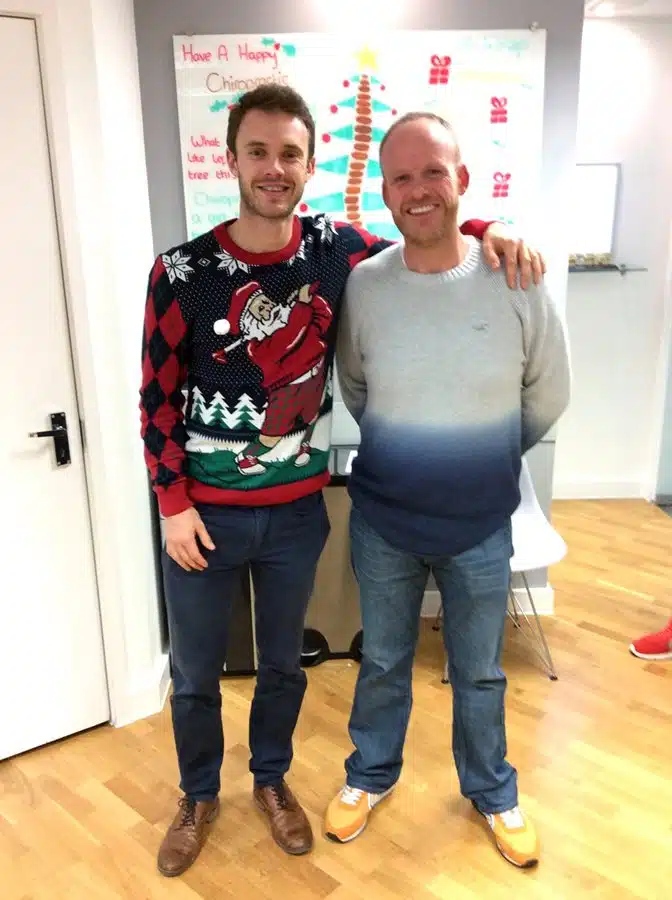 Or fill in the form and we will call you back.