Treated for back pain at our Bedminster clinic by Dr Sarah Barrow.
"I first came to Willow about two years ago, in excruciating pain.
I saw Willow who said I had a twisted pelvis among other things. This came as no surprise to me as I have been suffering with my pelvis and lower back since the birth of my daughter 20 years ago.
Within a couple of sessions the pain had significantly subsided. Over the course of a year I continued seeing Willow. The pain and mobility improved and in July that year, I was able to participate in the Race for Life. Both myself and my daughter have taken part in the event every year since she was about 7.
It's a charity close to my heart as I lost my mum to cancer 31 years ago. Every year I've struggled just to get around the course, and that's just walking it, but this year was my first year my pelvis held out. I've absolutely got Sarah to thank for this one. She took over my treatment and has worked wonders. I'm still very much a work in progress and a bit of a long term project but Sarah goes above and beyond to get to the root of the problem.
I recommended Willow to my best friend's dad as he was in pain. He's already seeing the benefits from what he's been telling me and hopefully his treatment will be as successful as mine."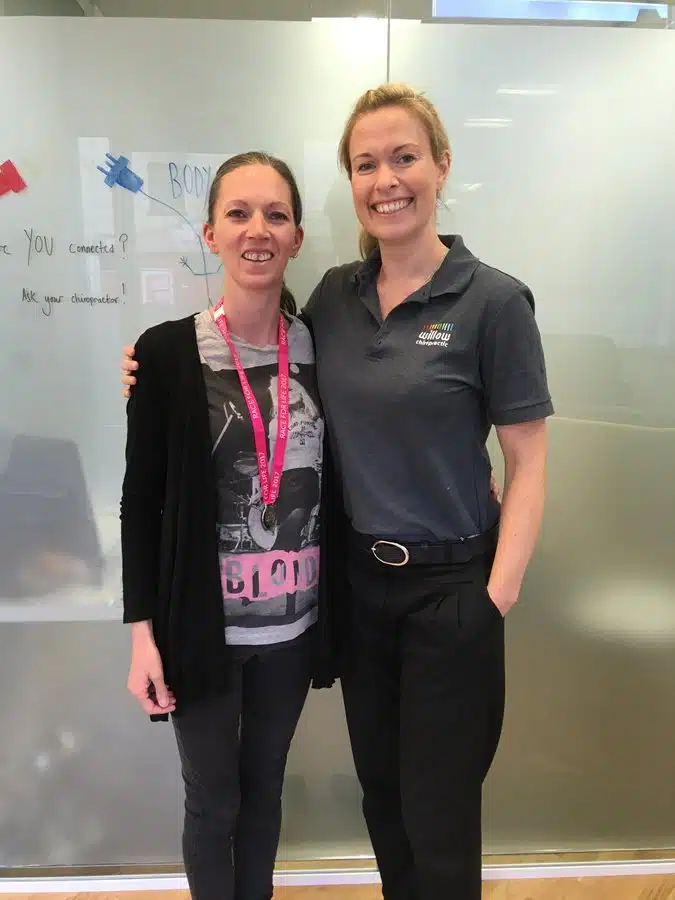 Or fill in the form and we will call you back.