In every walk with nature, one receives far more than he seeks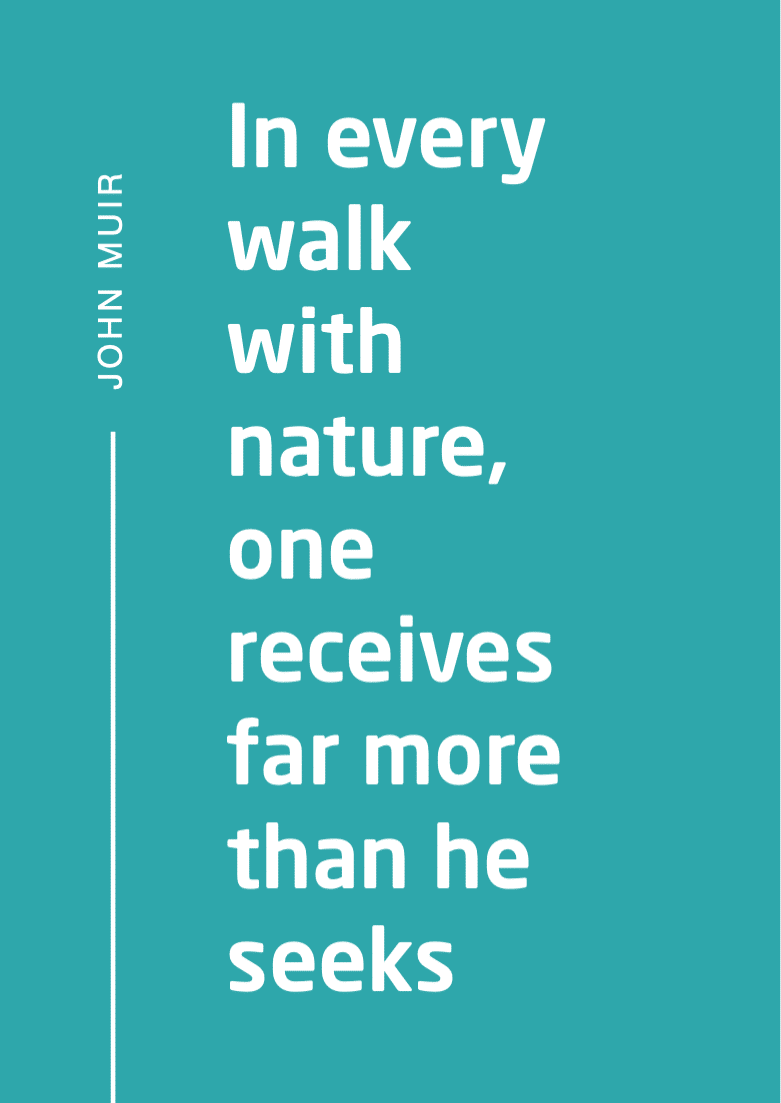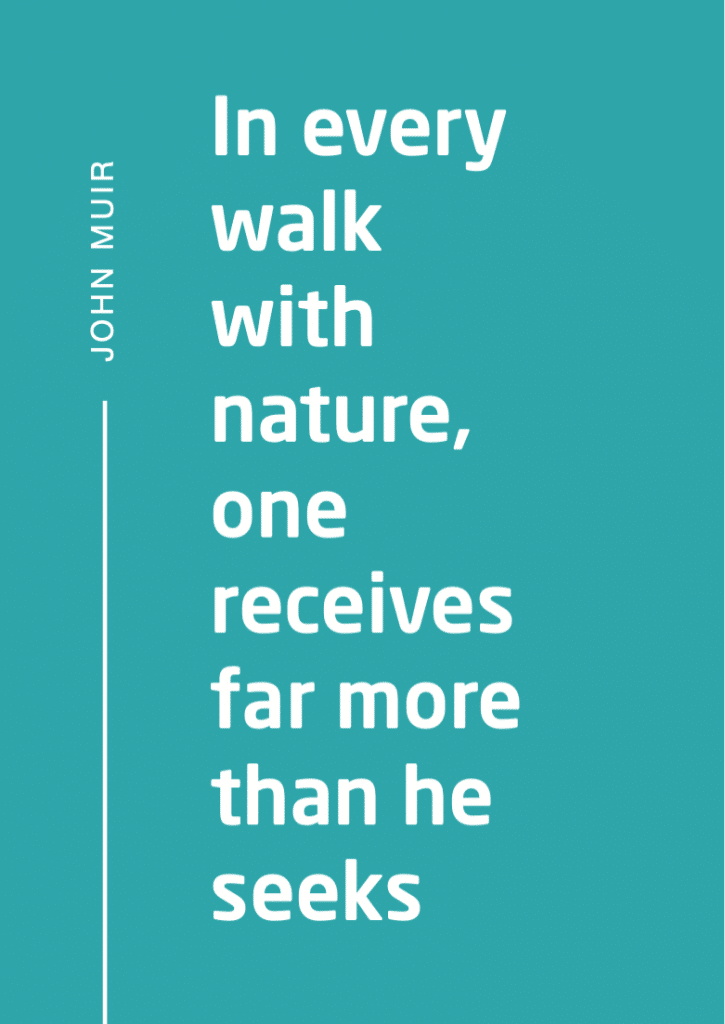 John Muir studied our impact on the natural world and its impact on us. Even now, his words still carry weight. We know that spending time outside is good for us and has more than just surface level benefits.
Your physical and emotional health is better, your sleeping patterns benefit from it, and you learn to live in the moment.
Not only will you have the benefits from spending time in nature, but you will also have the benefits associated with walking. Even more reason to make time in your daily routine to go for a walk.