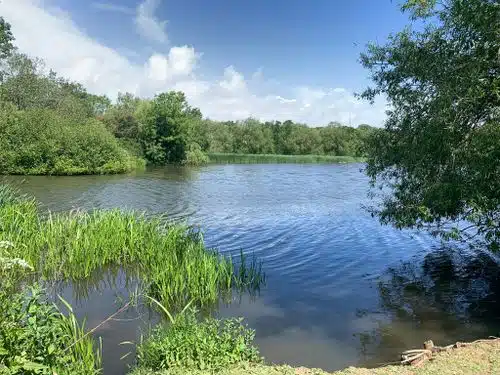 If you're not someone that walks regularly or is particularly active, diving straight into our walking challenge might be a little bit more difficult. So, how do you prepare for this?
It's something we like to call "Pre-Challenge Prep".
Adopt a more gradual approach. In the weeks leading up to our walking challenge, start to increase the amount you are walking slowly and consistently. Building up how long you can walk for will be much more beneficial than jumping into something and injuring yourself.
Go for a walk now and see how far you can walk. Each day try to build this up, even if it's 0.1 of a mile or an extra two minutes. Don't worry if you can't on certain days, progress takes time.
This will put you in great stead for making the most of the challenge and starting to bring walking in your daily routine as a healthy habit.
Whilst taking part in the challenge is great, we want you to get the most out of your walks.
So, how do you do this?
Track your progress
Using a habit tracker is a great way to monitor how often you are actually doing your daily habits. Being consistent is the only way to turn walking into a daily habit. It takes at least 18 days to form a habit, but this really does vary between individuals.
It doesn't have to be anything complicated, it can just be something simple that you draw out yourself, or find a template online, or make in Microsoft Word/Excel. There are so many different measurements that you can use too. It could be how far you can walk in 30 minutes and track how this distance increases over time, or it could be the number of steps you are doing in a day, or it could be your heart rate after walking and seeing how this changes over time.
Make your walks more enjoyable
If walking isn't something that you particularly like doing, there are different ways that you can make it more enjoyable.
You could:
Change where you walk everyday – the Alltrails app is great for showing you walks in your local area
Walk with family or friends
Join a walking group
Listen to music, a podcast, or audiobook – we have dedicated walking playlists on our Spotify account ready for you to choose. Scan the QR code below to listen to our playlists.
Come in for your adjustments
Chiropractic adjustments can help you to walk more freely, increase your flexibility and range of motion. When paired with walking, this effect is even greater. Being consistent with your care whilst you're bringing walking into your daily routine, can also help to prevent injuries.
For more information about our walking challenge, ask one of our reception team for a copy of our challenge booklet when you are in the clinic.
Or fill in the form and we will call you back.