A Black Friday offer like never before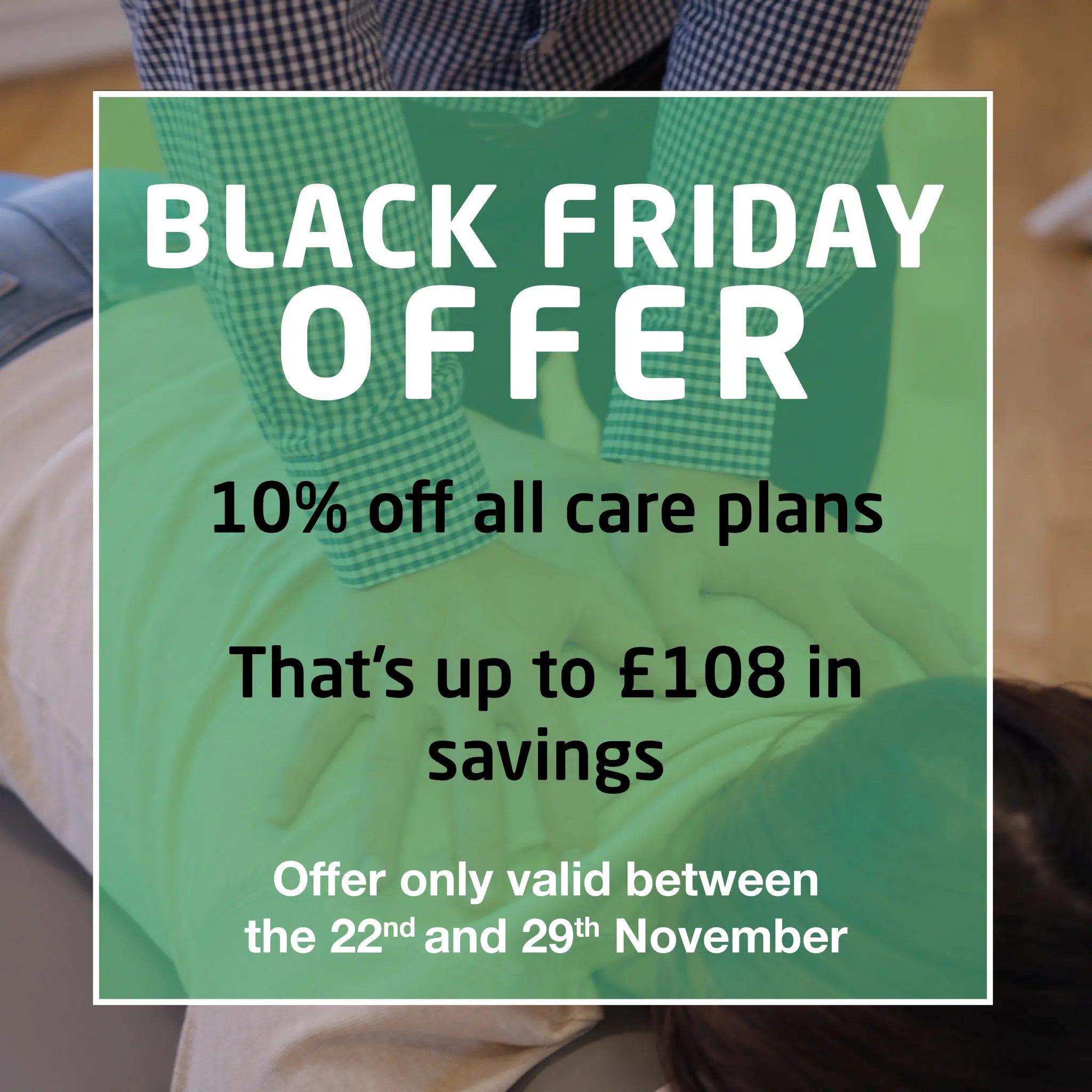 Christmas can be stressful when you're feeling your best, but when you're in pain it can be even more draining. At Christmas, you should be enjoying the time you spend with those closest to you, not focusing on your pain. If everyone around you is getting involved in the festivities, it makes it even more difficult if you can't. That's why we have a Black Friday offer for you, unlike anything we've offered before.
Christmas is coming…
Putting up decorations, carrying Christmas trees, and running around trying to get everything prepared can put stress on your body. When you put too much stress on your body, you are more likely to injure yourself and experience pain.
It might be something small. You might reach too far when you put the star on the tree and your neck tweaks, or your back niggles picking up a box of decorations. These are warning signs that your body isn't coping and needs some extra support.
Even emotional stress can have an impact on your physical body. When you are stressed, your body thinks that there is danger that you have to escape. This triggers your fight or flight response. When this happens, your body diverts energy away from some of your essential processes, like healing, because it needs to use all the energy it can to escape the "danger".
What happens when your body is under too much stress for too long?
Your body won't start its healing processes. As this builds up, it will interfere more with the signals that are sent around your nervous system. Over time this will move you closer to dis-ease. You might not even realise when your body is starting to struggle because pain and dis-ease don't start at the same time. Your pain starts when you have moved so close to dis-ease that your body is giving you one last cry for help and support.
That's why, even if you feel perfectly fine, it's always best to get your spine checked by a Chiropractor. Chiropractors look for this interference in your spine and use a controlled, specific force called an adjustment to reduce the effect this has on your nervous system. Your body can then start to heal properly, and, over time, the root cause of your pain will be resolved. This is how chiropractic can help to relieve back pain.
If you're ready to make the most of the Christmas period and end the year as healthy as you can be, we have an early gift for you.
A Black Friday offer like nothing we have ever offered before. This is the ONLY time we will ever discount one of our care plans.
You can purchase one of our care plans at a discounted rate.
ALL of our care plans have 10% off – that's up to £108 SAVINGS
If you're ready to start living the life you deserve, just like thousands of other people across Bristol we have helped, click here to book a consultation today.
*Terms and Conditions apply. This offer is not redeemable against any current or existing care plans and can only be used for new or additional care plans. This offer is not redeemable against direct debit, care plans must be paid up front. Offer starts 22nd November and expires 29th November 2021 at 23:59.
Or fill in the form and we will call you back.