Arthritis and joint pain – how chiropractic can help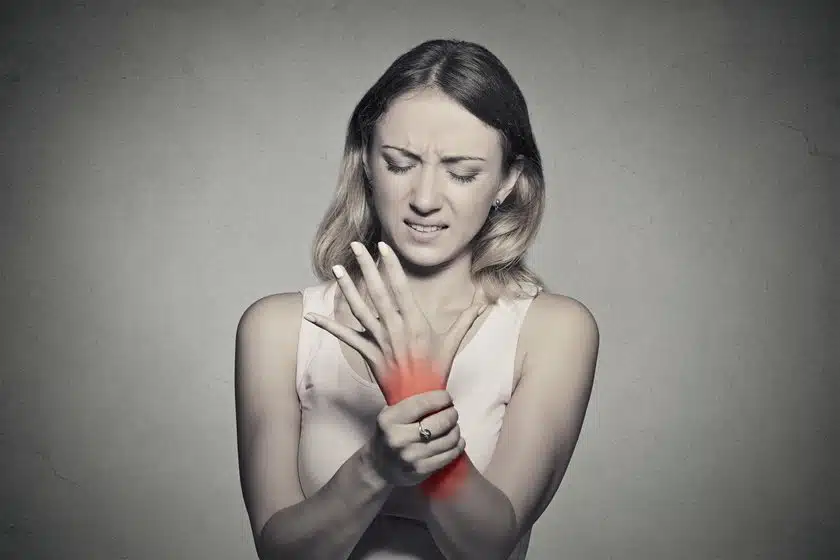 If you're one of the 350 million people worldwide affected by arthritis, you'll know that it causes painful inflammation and stiffness of the joints. Arthritis can affect both young and elderly people. The most common form, osteoarthritis (also known as degenerative joint disease), is usually caused by repetitive trauma of the joint and is more common in older people. Rheumatoid arthritis, psoriatic arthritis and ankylosing spondylitis are more often found in younger people and are caused by a form of autoimmune disease.
How can you manage arthritis?
Exercise can help reduce the pain and stiffness of arthritis because it maintains mobility and keeps muscles strong enough to support joints. A balanced diet and a healthy weight are also vital, as is learning how to use your joints well, avoiding putting too much pressure on them. And when used alongside conventional medicines, complementary therapies such as chiropractic can be enormously beneficial in relieving the pain of arthritis.
Whatever type of arthritis you're dealing with, you might well be relying on pain relief medication to function from day to day. But the side effects of long-term non-steroidal anti-inflammatory painkillers (NSAIDs) are worth noting. According to scientists at the University of Nottingham. these side effects can range from seriously affecting gastrointestinal health to causing heart attacks.
Chiropractic: holistic pain relief
With chiropractic treatment, you can take the edge off your pain, bringing more manageability to your life. Chiropractic helps increase the mobility of your joints, enabling you to enjoy your favourite activities with less restriction. In fact, according to William Lauretti, DC, an assistant professor at New York Chiropractic College, chiropractic patients with arthritis often improve without the need for pain medications.
One study, conducted in 2013 and published in Osteoarthritis and Cartilage, the official journal of the Osteoarthritis Research Society International, actually found that 12 chiropractic treatments in combination with a patient education program were more effective for hip osteoarthritis than a daily stretching program or patient education alone. And in 2010, a British analysis of nearly 100 studies found that chiropractic manipulation was helpful for a variety of conditions, including knee osteoarthritis.
How does chiropractic work to ease arthritis?
If the structure of a joint is not right, it's unable to work as it is supposed to. This is where chiropractic can be of huge benefit. Robert Hayden, a spokesperson for the American Chiropractic Association, cited in an article by the Arthritis Foundation, explains: "The place where chiropractic really shines is in maximising the function of an arthritic joint." The result? Decreased pain and better ability to cope in everyday life.
At Willow Chiropractic, your chiropractor will take a detailed medical history, including a physical examination of every joint and X-rays if necessary. In this way, we will develop a treatment approach that is specific to your issues, always taking the time and care to listen to your concerns and how your arthritis is affecting your life.
If, for example, you have active swelling in your joints, this should be brought under control with other treatment protocols such as ultrasound or low-level laser, before we undertake any direct chiropractic adjustment.
With the help of a personalised treatment plan that includes lifestyle changes, you can find freedom from pain and retain more mobility and independence. For elderly people, this can mean you don't have to move into care quite yet, while younger people can stay active at work, meet the physical demands of looking after young children, and, of course, have the energy and ability to enjoy their hobbies.
References
Chiropractic care for arthritis. Linda Rath. Arthritis Today Magazine, April 27. http://blog.arthritis.org/living-with-arthritis/chiropractic-for-arthritis/
How chiropractors can help arthritic pain. Carolyne Sayre, Arthritis Foundation. http://www.arthritis.org/living-with-arthritis/treatments/natural/other-therapies/chiropractic-medicine.php.
National Arthritis Month. http://www.medicinenet.com/script/main/art.asp?articlekey=23220
New research to reduce drug side-effects. Press release, University of Nottingham, 9 July 2009. http://www.nottingham.ac.uk/news/pressreleases/2009/july/drugsideeffects.aspx.
Patients prescribed narcotic painkillers use more of them for longer, study finds. Katie Thomas. https://www.nytimes.com/2014/12/09/business/patients-prescribed-narcotic-painkillers-use-more-of-them-for-longer-study-finds.html?ref=health&_r=2
Or fill in the form and we will call you back.