Get fit without getting injured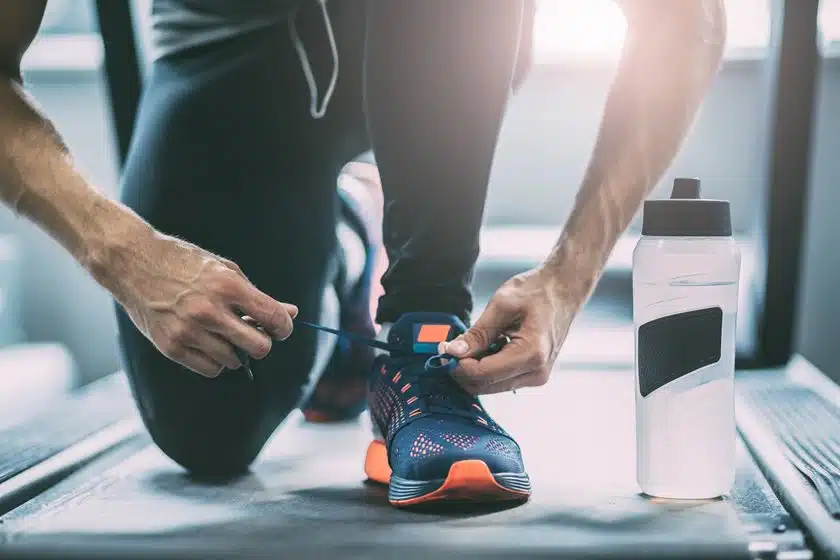 The gym; an intimidating testosterone-filled place full of bodybuilders and fitness freaks in lycra. For some, this can already be the 'nope' point. I mean, who wants to rock up to a building full of sweaty gym rats?!
Once you have gotten over this hurdle, and accepted that your health and fitness comes first, then you can focus on your own mission and get down to work.
First, depending on your goals, it's always a good idea to record your progress in a notebook or phone app. Shedding that extra pound or maybe even lifting an extra rep all adds up in the long run. Evidence of where you started, and proof of your progress, can keep you going through the tough times.
So, you've got your mind on a goal, your target destination. You're underway and loving the new body you're getting. But how do you keep progressing whilst limiting injury?
Did you know that the most common gym injury is caused by bad form (wrong or poor technique). Followed by trying to lift too much weight.
The key to preventing this is to concentrate on your form. Let's look at the squat rack. This piece of equipment can be daunting for a lot of beginners and even intermediate gym enthusiasts. What if I topple over? Or drop the weight? Although you can be understandably nervous, the best thing to do is to have a friend to help 'spot' you when the last few repetitions are tough. When squatting, check your form in the mirror; don't be afraid to produce a bit of vanity.
Did you know that if you watch a baby squat to pick up a toy, they will always do a perfect squat? Meaning their knees are always in front of their toes, they use their hip joints, and their heads are in a neutral position. It's us adults who start bending the wrong way!
There are some very good videos online to demonstrate good form. This is vital in the gym to limit injury and produce better results.
"I push my body hard in the gym so need to take good care of it outside too."
Zack Khan, Bodybuilding Champion
Focus on good form and the progress will come!
Or fill in the form and we will call you back.