Coming to our lending library…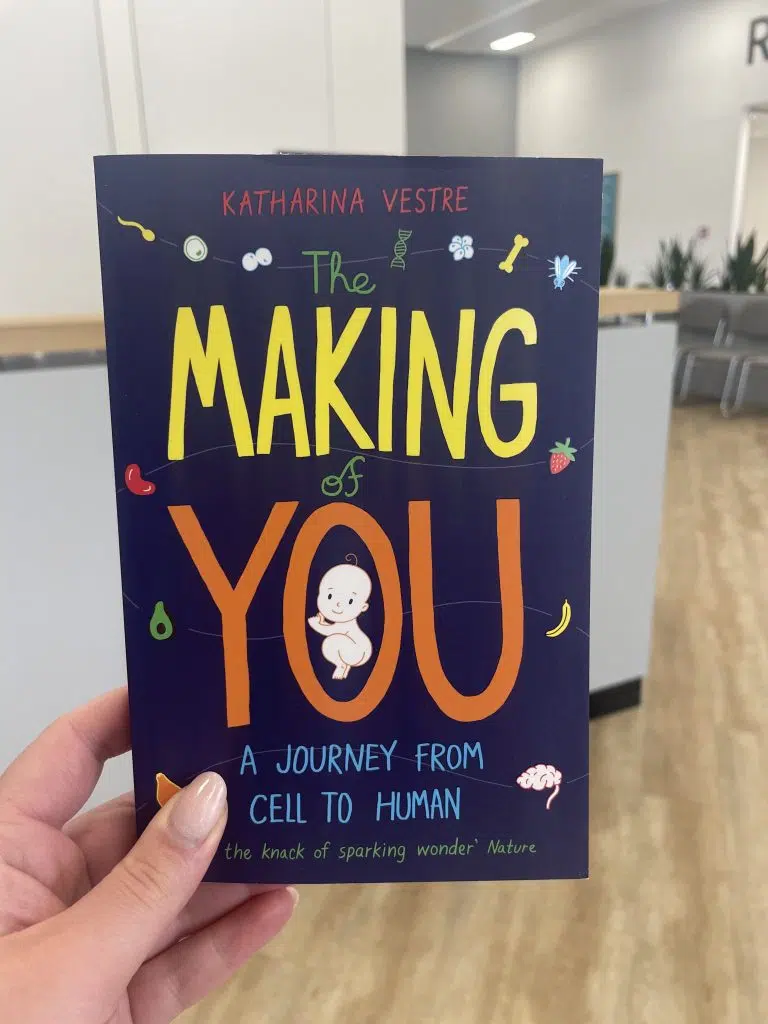 You may have seen in our newsletter that there are going to be three new additions to our lending library in the clinic over the next few months.
Here are the newest additions:
The Making of You
This is your very own guide to how you were made from a cell to you now. It's your very own origin story.
It tells you all about the complex processes we never knew produced us. It's filled with surprising facts like how hiccups were likely inherited from our ancient, underwater ancestors. This book will show you how far we have come with our development.
Why Zebras Don't Get Ulcers
This is your step-by-step guide for managing your stress levels. It talks about the biological science behind stress, and how this can be a potential threat in the long run.
Stress increases your cortisol levels and makes your cardiovascular system work poorly. It can mess with your insulin production, and generally with your overall health.
Using the practical tips covered in this book, everything will become more manageable when this negative state of mind starts to take over.
Breath: The New Science of a Lost Art
Breathing has a huge impact on your health. It sounds self-explanatory doesn't it? We have to breathe to survive. But, the way we breathe can have different effects.
It talks through the history, science and culture of breathing, and the impact this has on our health. There is nothing more essential to our health and wellbeing than breathing. Every breath has an impact on your anxiety levels, blood pressure, heart rate etc.
James Nestor volunteered for experiments to investigate the impact of different breathing techniques. He talks through his findings throughout the book.
This book was recommended by one of our patients, and we hope you enjoy it as much as they did.
There is also a wide range of books currently in your lending library which you can borrow:
The Seven Spiritual Laws of Success
Atomic Habits
Do/Breathe
Get Healthy Singapore
Why We Sleep
No Matter What!
The Whole Brain Child
Quiet
The Obstacle is The Way
The Art of Happiness
52 Ways to Walk
Ask us about borrowing one of the books next time you are in the clinic. If there is a book you would like to read that is currently loaned out, let one of us know and we will put you on the waiting list.
If you have any book suggestions that you think would be a good addition to the lending library, please send your suggestions to hello@willowlife.co.uk.
Or fill in the form and we will call you back.